Hua Xia Multiculture Society (also known as HXMS) was founded and incorporated in 2003 as a non-profit organization for the purpose of promoting the well-being of Canadians and Residents.
HXMS began as educational service organization which has developed into a multi-service, multicultural agency. Our services coverage is mainly in Surrey and Delta, Fraser Valley of British Columbia. Programs are delivered to general public and in culturally sensitive ways to meet the needs of the clients.
Through innovative programming, we promote facilitate social participation of families and seniors in the community; deliver training and personal development of children; help to fight poverty and food donation; promote social change through community development and advocacy by actively contributing volunteer services to fighting poverty in the economic downturn and all-levels political campaigns.
Our Community
By contributing to your community, our community, we provide signficant amount of time as Volunteers. It is our non-profit mission. We commit to support local community in Surrey and Delta region. One way we do that is supporting other non-profit organizations through donation of all kinds programs that benfit by our clients, members and general public or to assist in their own fundraising efforts.
Sponsors 2020
To our generous sponsor: Thank You! We appreciate your support.
Major Sponsors
Canada China Air Express Inc.
Mr. Richard Li, 604-720-7086, ccaexpress.com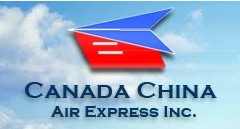 Established in 2004, Canada China Air Express Inc. provides air express and freight forwarding services focusing on the market between Canada and China. Through directly connecting with China national air express network, we offer secure, swift, low-cost and high-quality international courier and freight forwarding services to anywhere in China.
Keep Our Service Costs Affordable
Like most non-profit organization, The society cannot cover all of the costs associated with providing our outstanding programs by paid services alone. Trying to cover all our costs with services alone would mean significantly higher prices for general public, all of our clients snf members. To donate or contribute in material, Please call Hua Xia Multiculture Society : 604-782-9207.